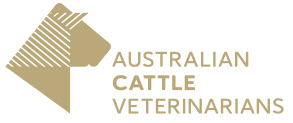 Is your vet a member of
Australian Cattle Vets?
Australian Cattle Veterinarians is a special interest group of the Australian Veterinary Association Limited, comprising of approximately 1200 veterinarians with a special interest in cattle.
Australian Cattle Vet members provide crucial services to agricultural producers who feed the country. We also play a key role in disease surveillance, securing our quarantine status and protecting ongoing productivity.
Australian Cattle Vet members have a significant responsibility in managing and maintaining animal welfare.
MyCattleVet is a web site containing information for cattle producers about the services and expert advice Australian Cattle Vet members can offer.